The furniture is painted off, the plate is cracked, and the cabinet door is damaged and deformed ... These headaches of furniture damage trouble many consumers. Throw it away, it's a pity, repair it, you can't find a professional store. In response to this problem, the reporter visited the provincial capital furniture market today and found that an industry called "furniture beautician" was quietly popular.
The phenomenon of "breaking phase" of furniture is common
Ms. Zheng, who lives in a community on Jingsan Road in Zhengzhou City, was very depressed recently. A set of furniture she bought during the Spring Festival in 2008 has been stored in the garage to be used when the child gets married in October this year. When I opened the garage two days ago, I found that several pieces of furniture cracked due to long-term humidity. Looking back to the manufacturer at the time of purchase, the manufacturer has disappeared. Looking at the furniture with a price of nearly 10,000 yuan, Ms. Zheng wanted to cry without tears.
The reporter learned that there are not many consumers like Ms. Zheng who can't solve furniture problems. Due to moving and decoration, accidental damage to furniture occurs from time to time, especially for some antique furniture, which is more difficult to repair. "Small problems bring great trouble." This is a sentence that reporters often hear in interviews.
Furniture beautician came into being
"My shop was opened in April, and the business was much better than I expected." In Zhengzhou North Building Materials World, the reporter saw a Mr. Li who was engaged in furniture and beauty. According to him, he was originally engaged in furniture production and processing in the South In business, some consumers often bring damaged furniture to the factory for repair. He suddenly had a thought: why not repair furniture specifically for consumers? He learned that many manufacturers are only concerned with selling regardless of repair, and there must be a lot of consumers who will encounter situations where they want to repair without repair. To this end, he resigned to work as a professional "furniture beautician".
"Furniture cosmetologists do not want to do it, they must have relevant experience." Mr. Li said while showing his tools to reporters, a large box full of products, from paints and paints to hairdryers. In addition to this, in addition to the traditional carpenter's work, you must have an understanding of furniture-related professions such as paint mixing, color matching, leather repair and even weaving. "Now in addition to consumers, some manufacturers will also entrust us to carry out repairs, and this industry will definitely catch fire."
In some other building materials markets, shops engaged in furniture and beauty also say that the business is very good. "Now the furniture is expensive, and some 'only this set' of homes can only be repaired if they are damaged, so the market demand is great."
Consumption concept needs to be changed
Although the furniture and beauty business is hot, the industry has a bright future. The reporter found that many consumers did not buy it. During the interview, the reporter met citizens who came to the building materials market because of furniture damage, but they didn't seem to be optimistic about furniture and beauty shops.
"The beam under the sofa is broken. I want to find a carpenter to repair it. I can't see it underneath. Just do it. The professional repair fee is too high, and I haven't heard of it.
In this regard, the relevant person said that considering the price of the furniture itself, when necessary, professionals still need to deal with it. The maintenance of furniture is a complicated task. In addition to reinforcement, it is more important to maintain the same style as the original furniture. This is especially important for the repair of some vintage furniture. The so-called "repair as old". Citizens do not recognize the industry, the bigger reason is that it is not well-known. In foreign countries, furniture beauticians are a kind of senior technicians, and their income is very high. Although there are many furniture beauticians in China, on the whole, the furniture maintenance market is basically in a state of development, and it is difficult for practitioners to meet the demand.

More furniture information, http://news.gojiaju.com/
Welcome to provide news interview clue ads / news hotline to 8004
QQ

Copper End Feed Fitting(EN 1254)
Copper End Feed Fitting(EN 1254)
Copper end feed fitting is a kind of up-to-date.healthy.eco-friendly and safe pipeline.
Suit Medium:Cold Water, Hot Water, Compressed Air, Gas, Oil Etc
Press tool: Novopresse
Proper temperature: -20°C up to 120 °C (for drinking system and sanitary ware systems), 180 °C for solar applications
Pressure: up to 1.6mpa (16bar)
Areas of use: Drinking water, heating, rainwater, solar systems, fire extinguishing systems, sprinkler systems(wet), ship building, inter gases, cooling water pipes, compressed air(oil free),boiler, water heater
Press fitting range:
Coupling -- Straight coupling FF press, Reducing coupler FF press, Fitting reducer MF press
Elbow -- Bend 90°FM press, Bend 90°FF press, Bend 45°FM press, Bend 45°FF press
Tee -- Equal tee FFF press , Reducing tee FFF press
Other fittings -- Endcap press, Full crossover FF press, Partial crossover FM press, wallplate Elbow press
Our Advantages
* Free sample: we can provide a few free sample for evaluation.
* After-sales service: we provide after-sales technical support for clients.
* Strict Quality control: we have 100% inspection before delivery to ensure every pieces are in good quality
Production and package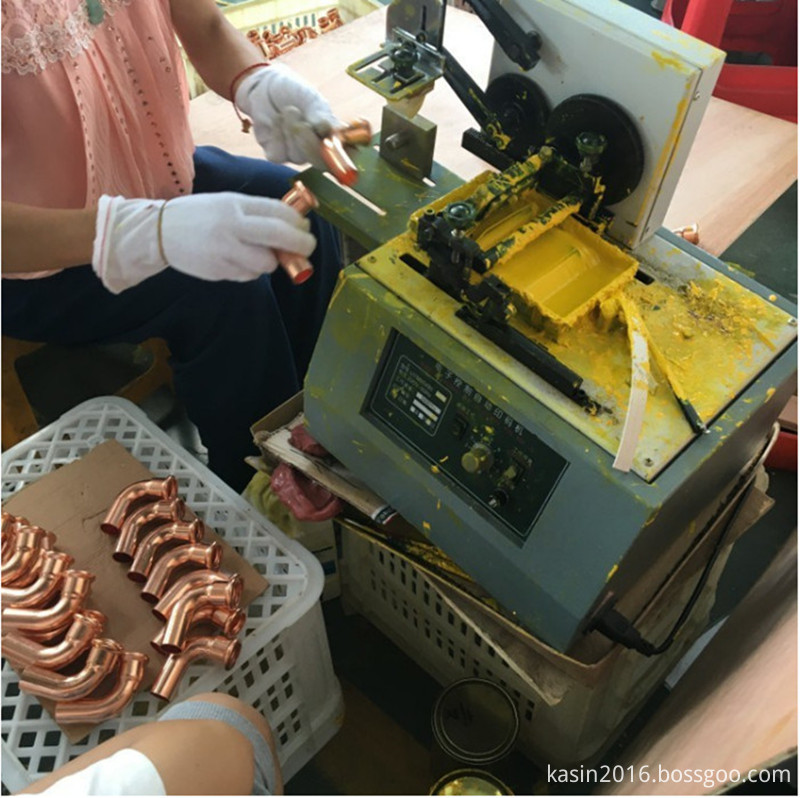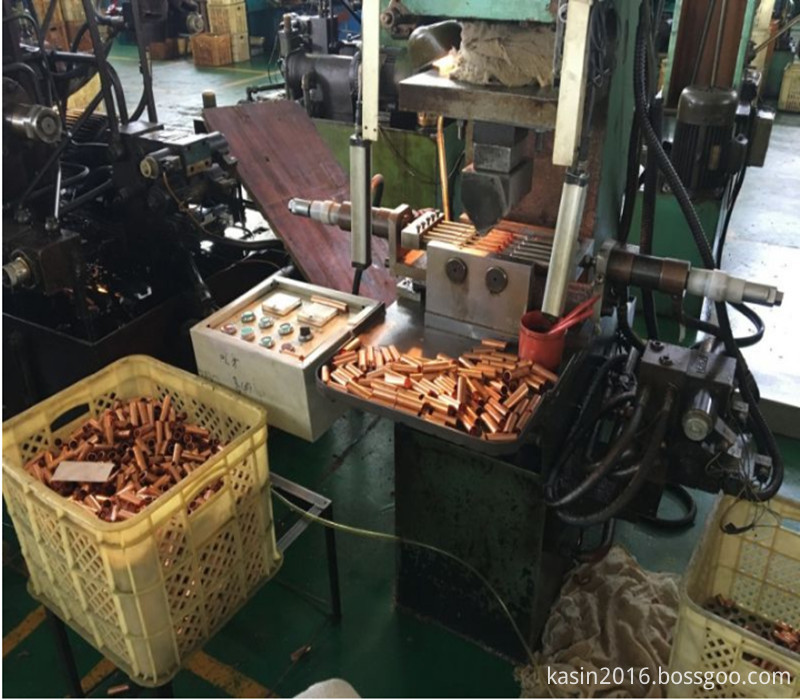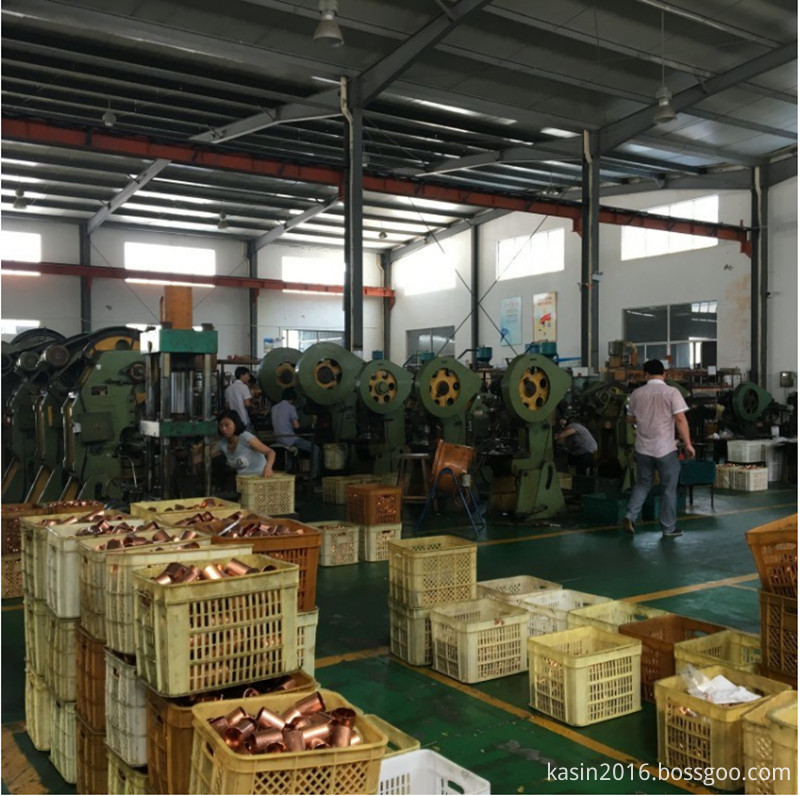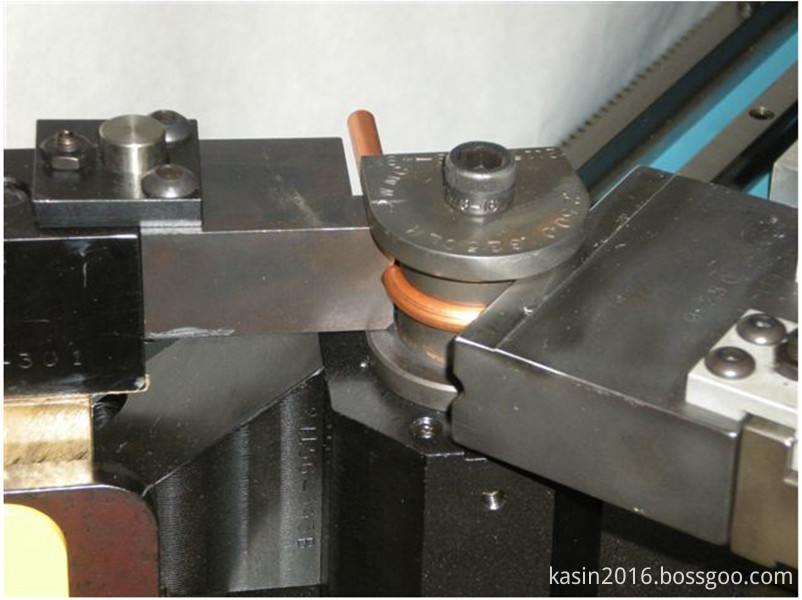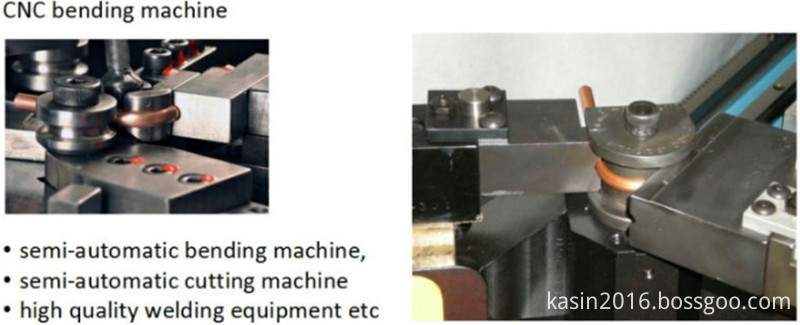 Factory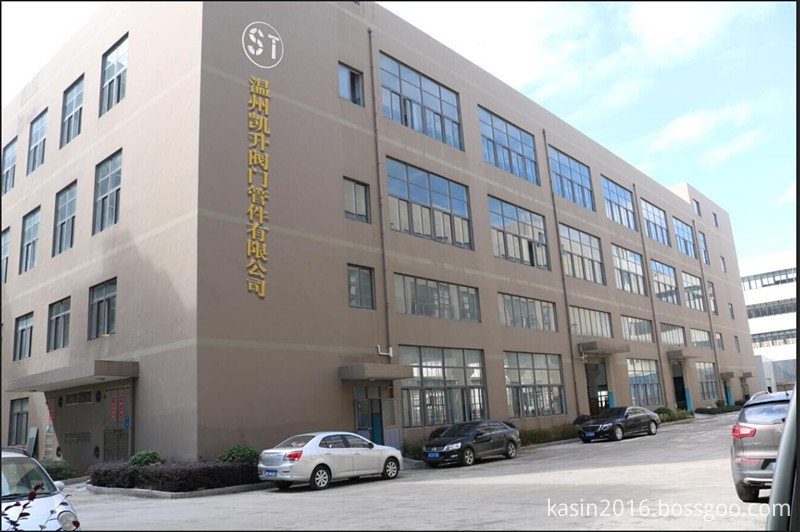 Copper End Feed Fitting(EN1254)
Copper End Feed Fitting,Copper End Feed,Copper Socket Weld Tee,Copper Equal Coupling
WENZHOU KASIN VALVE PIPE FITTING CO., LTD. , https://www.kasinvalvefitting.com